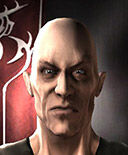 A small, recently formed manufacturing corporation which has yet to take off. Its main asset is its research facility, which the Minmatar have high hopes will produce for them in the near future.






Ticker: BC
Size: Medium
Extent: Regional
Headquarters: Hagilur IV - Moon 3 - Boundless Creation Factory
Offices: 12 in 9 systems
Shares: 967514175
Share price: 54
Share Holders: Freedom Extension 45% / Krusual tribe 25% / Brutor tribe 18%
Activity: Manufacture
Partner: Republic Fleet
Competitor: Thukker Mix
Community content is available under
CC-BY-SA
unless otherwise noted.